Softerra LDAP Administrator 2011.2 - What's New?
Softerra LDAP Administrator 2011.2 is a major release that offers several new features, improvements and user interface refinements.
Below are the highlights of the major features and changes in Softerra LDAP Administrator 2011.2 from the previous version , Softerra LDAP Administrator 2011.1.
---
Enhanced Schema-based Entry Creation
Now, when creating a new LDAP entry, the list of object classes available for a new entry contains only the classes that can be created under the parent entry. Also, after an object class is selected for a new entry, the list of available object classes is filtered again to display only the classes that can be added to this entry. Moreover, you can pin the frequently-used object classes to display them at the top of the list thus making them quickly to access.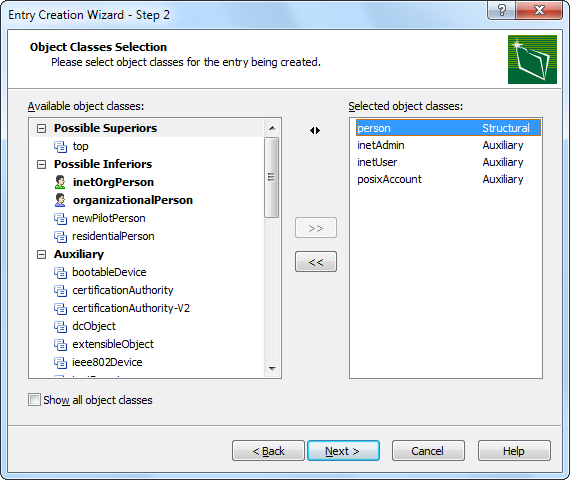 HTML View Improvements
The new release of LDAP Administrator comes with improved and optimized HTML View that makes LDAP directory management even more effective and efficient. Below are the highlights of the new features and important changes of HTML View in LDAP Administrator 2011.2.
Improved Performance
HTML View has been significantly refactored and optimized. Now it works much faster and is more responsive.
Filtering Groups and Members
From now on, when viewing group membership in HTML View you can use the Search field to display only the groups or membersthat contain a specific string in their name.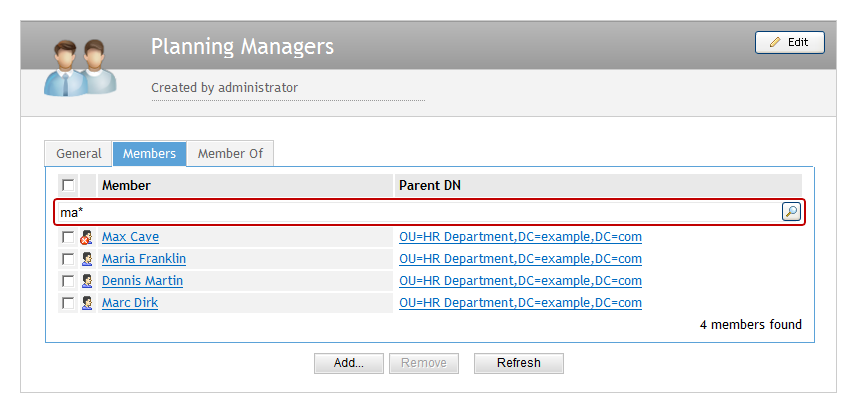 Group Membership Management
With the help of HTML View, now you can easily add or remove group members.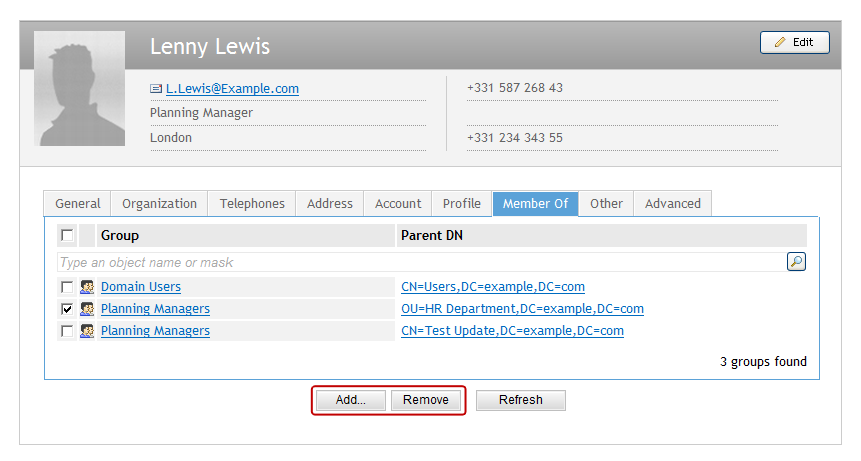 Also, when selecting objects that must be added to a group, you can use search toolsthat allow searching for LDAP objects by name or by mask and greatly speed up finding the objects you need.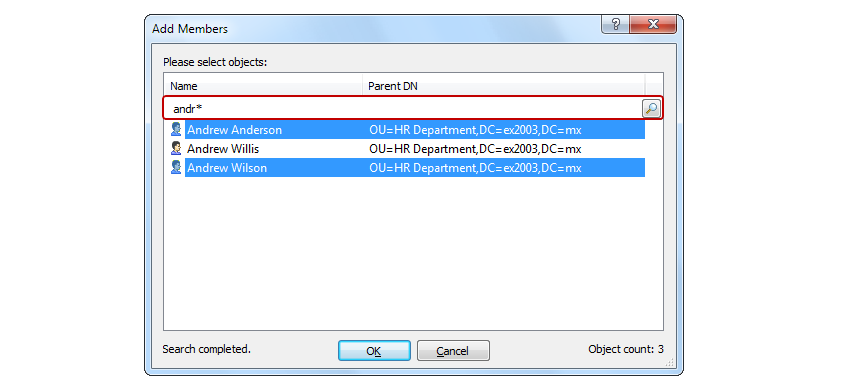 Configuring Terminal Services Settings
Using HTML View, now you can configure Terminal Services for users in Active Directory. Just like in Active Directory Users and Computers, you have an option of setting up Terminal Services startup environment, remote control sessions, timeout and reconnection settings, and user account information.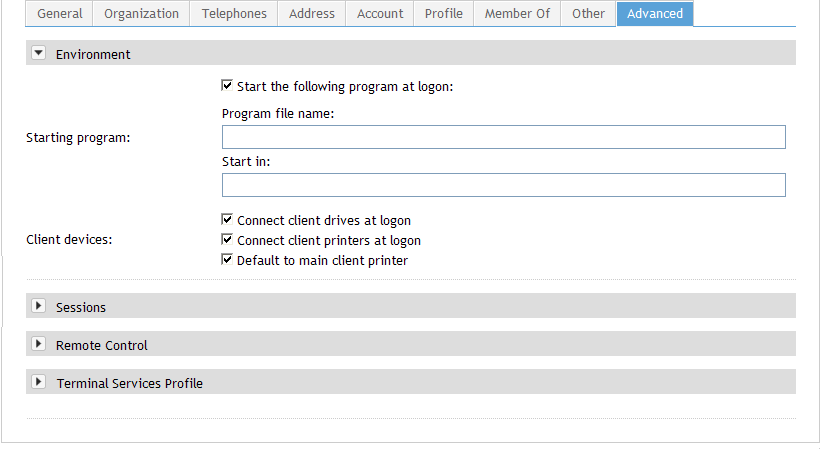 Logon Hours Editor
In this version, HTML View allows viewing and editing the logonHours attribute in a user-friendly manner.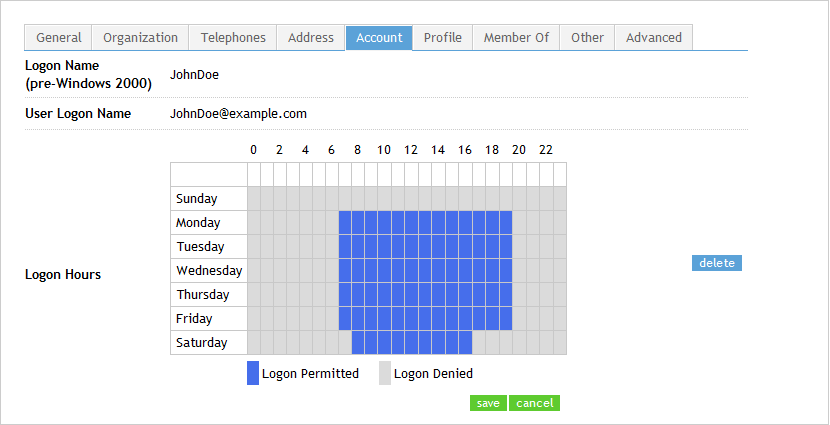 Set Photo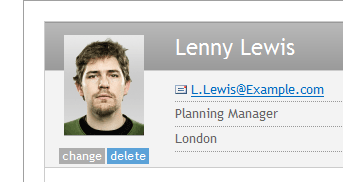 Now, with the help of HTML View you can quickly and easily set a photo for any user in the directory.
---
Enhanced Matching of Credentials for Referrals
Credentials Manager now allows you to define what credentials to use for referral rebind when handling referrals. Using the Credentials Priority Matching dialog, you can configure what credentials and in what order will be used for referral rebind. Also, you can forbid automatical use of specific credentials when handling referrals.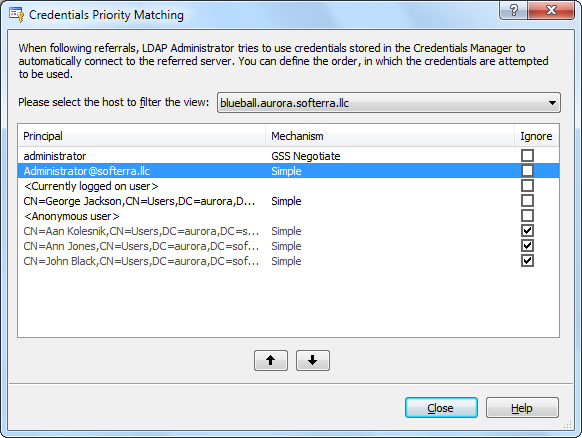 Filtering for LDAP Attributes
In the Add/Modify Attribute wizard, you can easily filter attribute names, which significantly speeds up finding the attribute you need.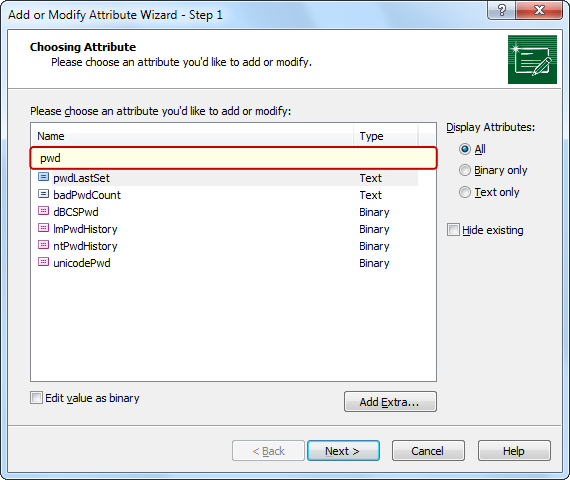 IntelliSense Filtering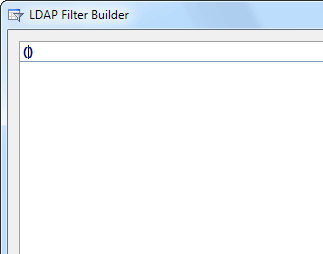 Everywhere IntelliSence is used for entering names of attributes or object classes it now supports filtering. Knowing only a part of the attribute or object class name, you can find the required element with the help of IntelliSence. You just need to enter a part of the name, and IntelliSence will show the elements containing the entered text in their name.
---
Date/Time Editor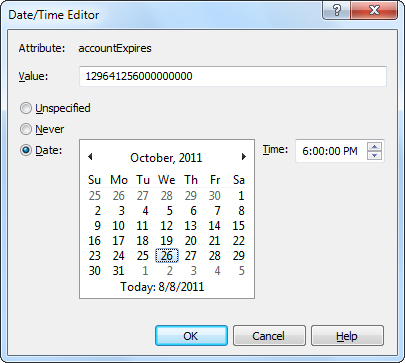 Now, LDAP Administrator lets you easily edit date/time attributes of LDAP entries using a special attribute editor.
---
Color Labels for Profile and Group Nodes
At the request of many users, we implemented the possibility to choose colors for groups and profiles to classify them.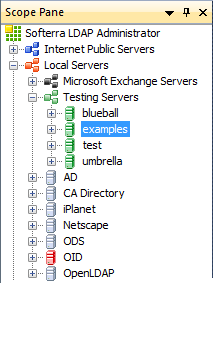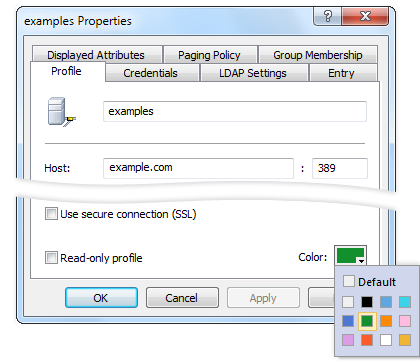 © Softerra 2021. All rights reserved.