Softerra LDAP Administrator 2013.2 - What's New?
Table of Contents
Softerra LDAP Administrator 2013.2 is aimed at making LDAP directory management processes even more effective and efficient. The new version comes with significant performance improvements, new features for group membership management, provides the new group mode for List View and much more.
Below are the highlights of the major additions and changes in Softerra LDAP Administrator 2013.2 from the previous version.
---
Grouping Entries in List View
LDAP Administrator 2013.2 gives you a new way of viewing directory objects. Now, in the List View, you can break LDAP entries into different groups, depending on what property or attribute you choose. For example, if you have a container with a lot of LDAP entries of different types, you might want to group those entries by their type.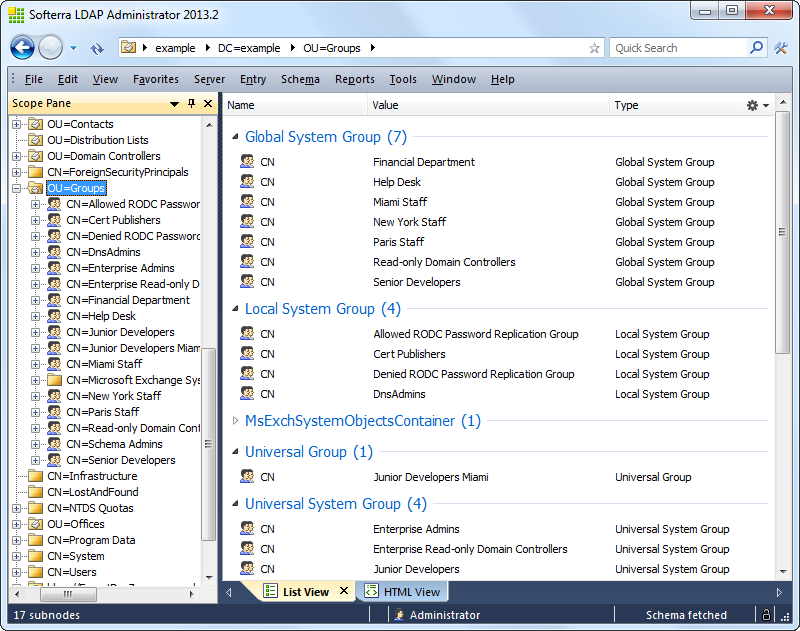 Or, if you are dealing with users, you can group them by department to have a clear view, which users belong to which department.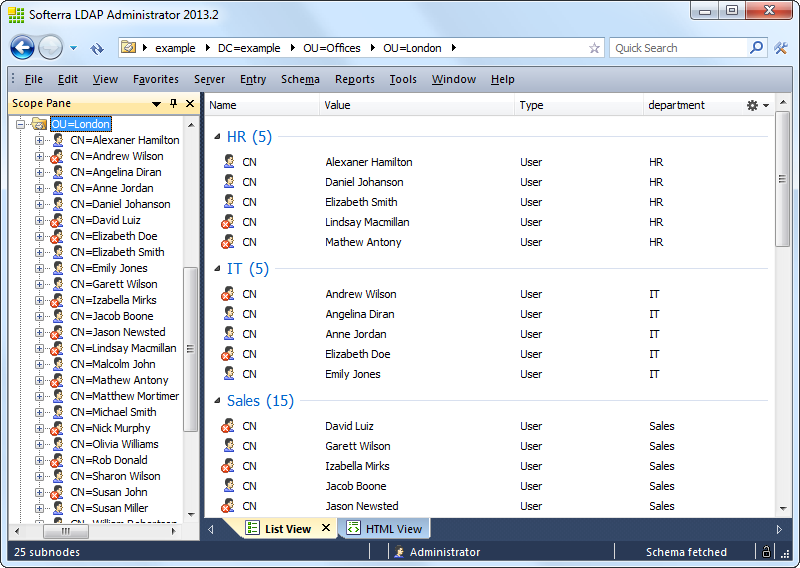 ---
Improved Performance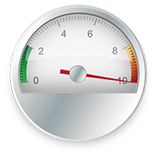 Nobody likes to wait. When searching for something, you want results, not delays. With LDAP Administrator's improved performance, reports and directory search results pop up much faster. Sorting and grouping of search results has also became significantly quicker.
---
Group Membership Import/Export
From now on, LDAP Administrator enables you to import or export groups and group members with just a few clicks. This eliminates the necessity for selecting individual members and modifying their association with the respective groups in the LDAP directory. For example, if you want to add members of one group to another, you can export these members to a file and then import them to the destination group.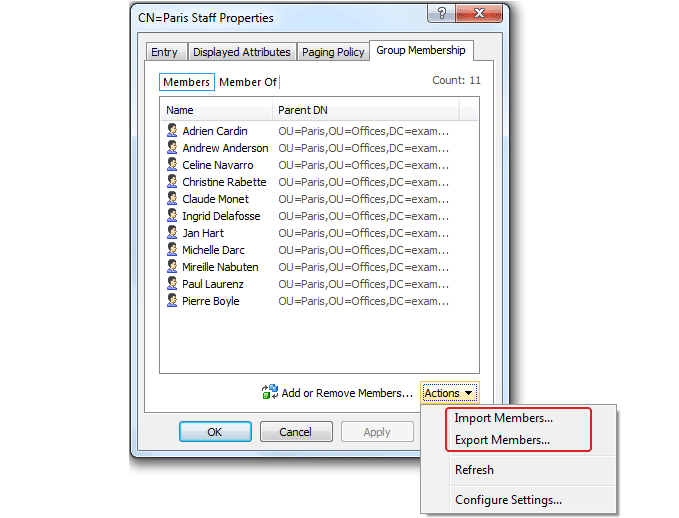 ---
Enabling/Disabling User Accounts in Bulk
Now, using LDAP Administrator, you can enable or disable multiple user accounts in one operation.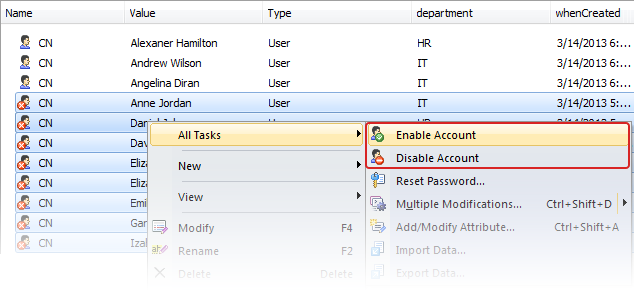 ---
Icon for Users with Disabled or Expired Accounts
The disabled and expired user accounts are now marked with a specific icon:

---
Object Type Information
In the new version of LDAP Administrator, List View displays object types of LDAP entries. This can be especially helpful when working with containers that contain multiple LDAP entries of different types.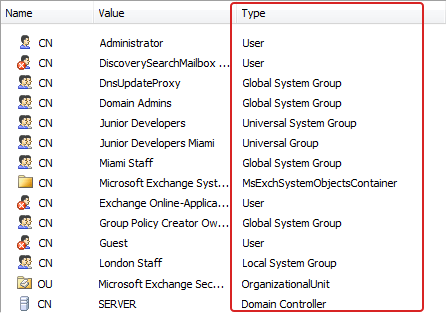 ---
© Softerra 2020. All rights reserved.