Softerra LDAP Administrator 2014.1 - What's New?
Table of Contents
Softerra LDAP Administrator 2014.1 is aimed at making LDAP directory management processes efficient and straightforward. Browsing and managing LDAP directories has been made even easier with the customization features and usability improvements that we've added in the new version.
Below are the highlights of the major additions and changes in Softerra LDAP Administrator 2014.1 from the previous version.
---
Grouping Attribute Values
Following many requests from our customers, to simplify the process of viewing and editing LDAP attributes that have multiple values, attributes with more than four values are now grouped together.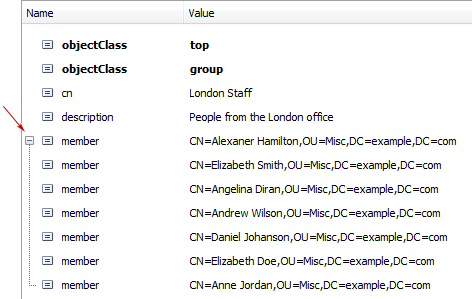 ---
Improved Filtering
From now, the Filter Bar supports filtering objects by any column allowing you to easily find what you are looking for.

---
Customizable Views
The new version lets you to have individual view settings for any node: you can select which columns to show, column size and order, sorting and grouping options etc. All these settings will be restored if you revisit the node again.

---
Recent Columns
The new LDAP Administrator stores recent column configurations and allows applying them to any node. You can also pin the configurations that you use most often so that they are always available.

---
New Column Chooser
The Column Chooser has become even more straightforward and functional. We've added a column filter that allows you to easily find a column you need. You can also select a set of columns that you've recently used.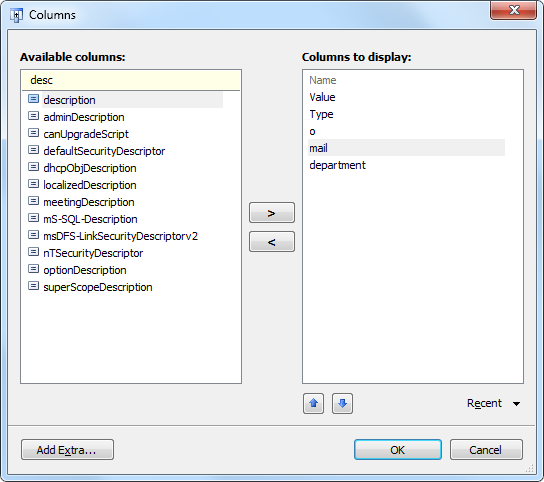 ---
© Softerra 2020. All rights reserved.