What's New in LDAP Administrator 2021.1
We are constantly working to improve LDAP Administrator, and this time we have mainly focused on a completely redesigned reports subsystem. Here's more about what's new in LDAP Administrator 2021.1.
New reports interface
The latest update brings a facelift to the LDAP Administrator reporting subsystem, making it even more practical, convenient, and intuitive.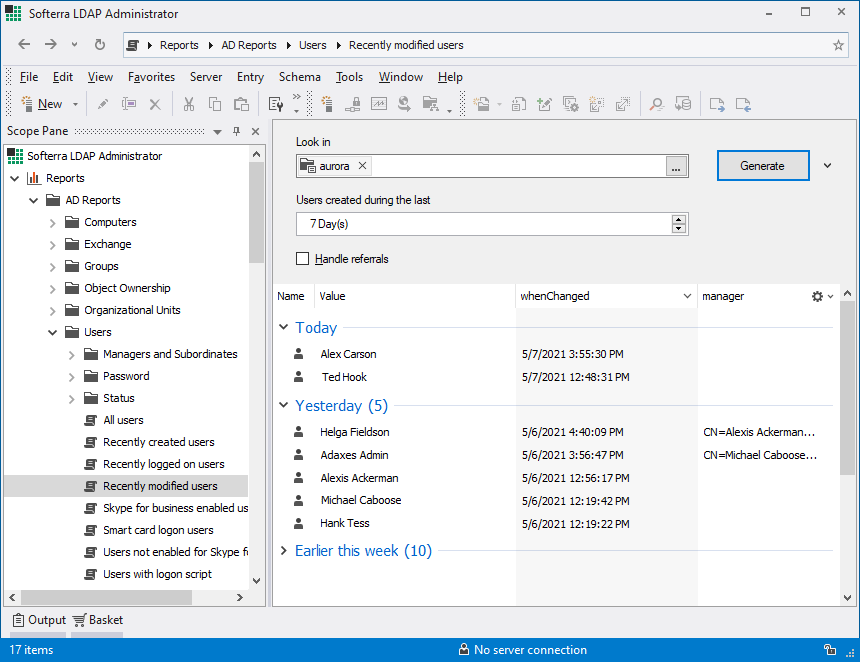 Report categories
All built-in reports are now divided into categories and are neatly displayed in the tree view.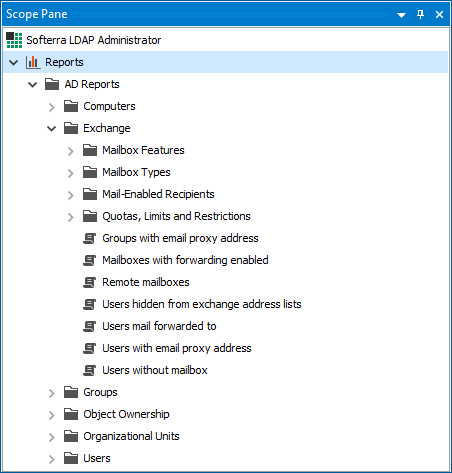 Filter reports
You can now filter reports by a keyword in their name or description. It is helpful if you have many reports and need to find one quickly.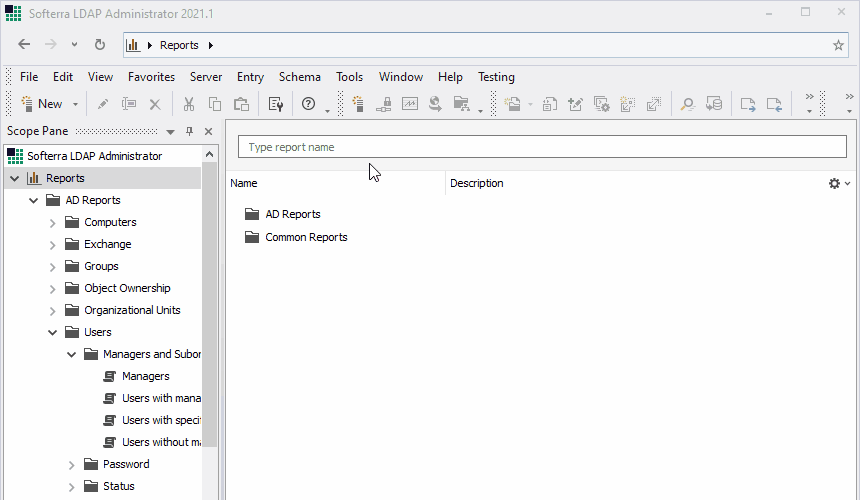 Basket and Favorites support
Now, reports can be added to Basket and Favorites for quick access in the future.

New out of the box reports
We have substantially extended the list of built-in reports for Active Directory and Exchange (now there are more than 150). For example, there are reports that let you find all users without a mailbox, or find all users who manage at least one group and list those groups.
More improvements and bug fixes
LDAP Administrator 2021.1 also includes important bug fixes, stability improvements, and performance enhancements.
---
Download LDAP Administrator 2021.1
---